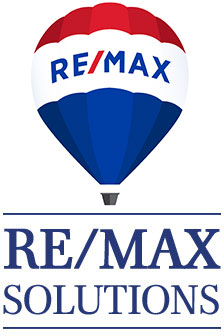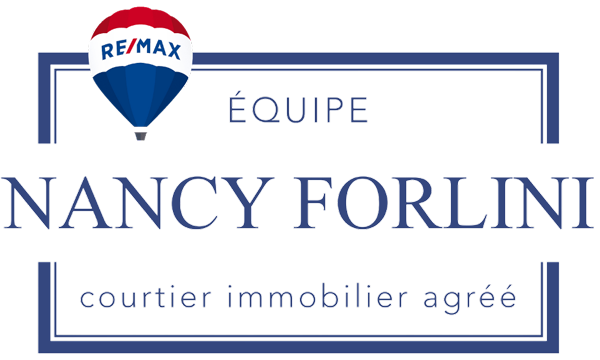 Top 1% Best Teams In The World *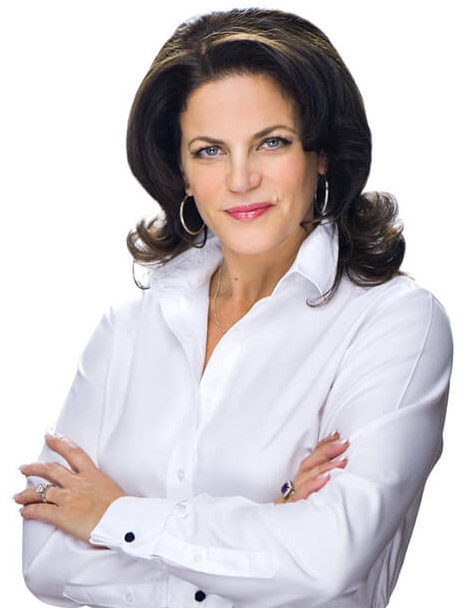 DISCOVER ALL OUR PROPERTIES
What is the value of my property ?
I lived in my home for so many years and when it came time to sell, I knew that Nancy was the one to call. With her expertise and professionalism, she made it very easy for me to move on and look ahead. Nancy was able to sell my home in less than one week and at 100% of my price. I am extremely satisfied with the services that Nancy and her team offered me. Thank you so much, Nancy!
- Cristina Pistilli Matteo
It is with pleasure and gratitude that we share our experience with Nancy Forlini in the sale of our home. Professionalism, true caring nature, and extensive expertise in the real estate field: she brings all these qualities to the table for her clients. The experience at each phase was superior, such as innovative efforts in effective showings and proactive facilitation during the sale negotiations/due diligence. All these meticulous tasks resulted in our home being sold in just three days at above asking price after receiving five offers. Working with her and her entire team was a joy and we felt like they were there to help us during every step of the process. She emanates a noticeable degree of competence, humility, integrity and grace, and made us feel very secure during what is undoubtedly a very involved process. We are very happy to give Nancy Forlini and her team our highest recommendation for anyone desiring to sell or purchase property. Her level of excellence is to be commended.
- Anna & Raffaele Gallinaro
Nancy Forlini and her dream team! From our first meeting, all the way until the final step, we were sure that we had we chosen the best team in the real estate business. Throughout the process, we were especially impressed by the outstanding professionalism and overall dynamic rapport of all the Nancy Forlini team members who worked with us. The overall experience exceeded our expectations and was a pleasure to work with! We recommend Nancy Forlini and her exceptional team to all who are seeking an outstanding real estate experience.
- Lise Ricard & Nicole Gagliardi
We made an excellent choice and the service was always exceptional! Our home was sold quickly, and we'd recommend the Nancy Forlini Team to everyone!
- Giorgio Podrecca & Helene Podrecca
We were very satisfied with the professional service of Nancy Forlini and her amazing team! Nancy sold our property very fast, we would definitely recommend them to all our friends and family. Don't hesitate, call them now!
- Linda Fiorda & Pietro Guzzi
I wish to sincerely thank you for the professionalism you demonstrated when we gave you the mandate to sell our home. You were very attentive to our needs, and ensured that the nightmare that I was going through at the time, was a thing of the past. Two months later, you sold our property. Your marketing methods were particularly effective. I simply can't emphasize enough the excellent service that we received from your team, always ready to provide clear, precise and quick details. Many thanks and we wish all of your team, well deserved success!
- Dorothée Côté
I sold my home in record time; all of which was made possible with the precious services of Nancy Forlini and her wonderful team. Congratulations to Nancy Forlini, because with her, you're guaranteed a sale.
- Huguette Duval
Nancy and her team made things easy for us. They really understood what we wanted. The procedures with nancy were very simple and efficient. It was a pleasurable experience.
- Andria Panetta et Luigi Milano
Nancy knew exactly for what we were looking for. She is persistant and patient. A lot of other agents would have given up. If you want to buy or sell call Nancy Forlin
- Pedro Bilbao et Filomena Ciccone
We decided to go with the best. Nancy is much more efficient than a lot of other agents we dealt with. If you want to sell…sell with the best! Call Nancy Forlini. She's worth every penny!
- Leslie Maynard et Freddy Jelovic
If you want to buy or sell call Nancy Forlini. You will not regret it, nancy is honest and sincere.
- Giovanni Lauriero et Maddalena Raitano
Nancy helped a lot me when i lost my husband. Nancy always listened nancy is a sincere and reliable woman. I am very satisfied to have chosen nancy to sell my house.
- Anna Buffa
Nancy realized our dreams by selling and buying a new home. She always had our best interest at heart when it came down to protecting our investments. Nancy is a great business woman.
- Anthony et Antoniette D'Élia
The difference between Nancy and the other agents is that she's more professional.
- Frank Minerva
A family member referred nancy to me. I bought and sold with Nancy. I was very satisfied working with her and her team.
- Benny Malagisi et Lina Germano
Nancy was refered to me to sell my house, and i am happy with my choice. I quickly sold at a good price. Every part of the transaction was clear. Thank you Nancy.
- Pierrette Robitaille
We dealt with nancy and her team 3 times including a succession. Nancy and her team gave us the impression that we were her only customer. Nancy and her team were always there in every step of the transaction, they informed us of everything and gave us support. Nancy also helped us find the perfect house for our family and we are very happy.
- Angela Palleria et Leo Ciulla
Choose Nancy Forlini, where honour, respect and integrity are there core values. Giving customers an experience of trust and advocacy that is unique in business. Most of all experts in real estate. Don't wait….
- Angelo Russo
The choice was easy. We looked for a very active agent in our sector that showed results, experience, charm, organization and knowledge, when we met Nancy we knew at that moment that she filled our criteria. We hope you chose Nancy & her team without hesitation.
- Stéphane Lavigne et Sylvie Blanchette
As first time home buyers we enjoyed our experience. The team was always available to answer our questions and give us the support that we needed. They made us feel that the transaction was smooth and simple and we had nothing to worry about. We would recommend Nancy Forlini and her team to anyone wanting to sell or buy with no hesitation.
- Enrico et Rita Amato
A special thank you to nancy forlini and her entire team who provided us with excellent customer service throughout the sale of our property. They proved to be competent, responsive and efficient. Nancy and her team always kept us updated regarding any developments of our property which made us feel like a truly valued client. A word of advise, whether buying or selling a home, rest assured you will be in good hands with nancy and her team, their experience and professionalism will convince you.
- Tina Furneri et Luciano Restagno
We are owners of a restaurant, we recognize excellent quality of service… Nancy forlini and her team gave us more. With her professionalism, experience, negotiation and integrity, and most importantly her word. It is an absolutely fantastic experience you could not believe. As long as you choose the v.i.p service. Of Nancy… call Nancy.
- Marlene et Nick (Restaurateurs)
We needed to sell our home as quickly and efficiently as possible to accommodate a career opportunity. Nancy Forlini and her dedicated team made it happen in less than 3 months! Thanks to their hard work and expertise, the entire process was easy and stress free. Thank you for your exceptional service and commitment!
- Nadia et Salvatore Vincenti
I would just like to tell you the great service we had with nancy forlini. Our house was put on the market and 2 weeks later it was sold. The service we had was impeccable from beginning to end. The same is to be said when we purchased our home. We were advised about everything and anything. We were never left in the dark. This was my first experience with Nancy, but I'm sure that if we ever decide to sell again, she will definitely be part of it. Once again Nancy thank you!
- Mary Saccheti et Elio Giordano
We are pleased to say that Nancy Forlini and her team fulfilled our expectations by showing skill, efficiency, understanding . We now even consider her a friend and extended family. We are sure that their future clientele will be as satisfied as we were. We are very grateful of all the hard work done.
- Denise Baril Bocti et M. Bocti
In searching for a bigger home for our growing family, we had the pleasure to deal with nancy forlini and her team of experts. From the beginning of this process we knew we were in good hands. Knowledge, experience, and expertise were with us through out our first step of this process to the very last…! Many thanks for your dedication and most importantly your human touch!
- Maria Varano et M. Massimo Garofalo
Get the last releases and tips