Rosemont - La-Petite-Patrie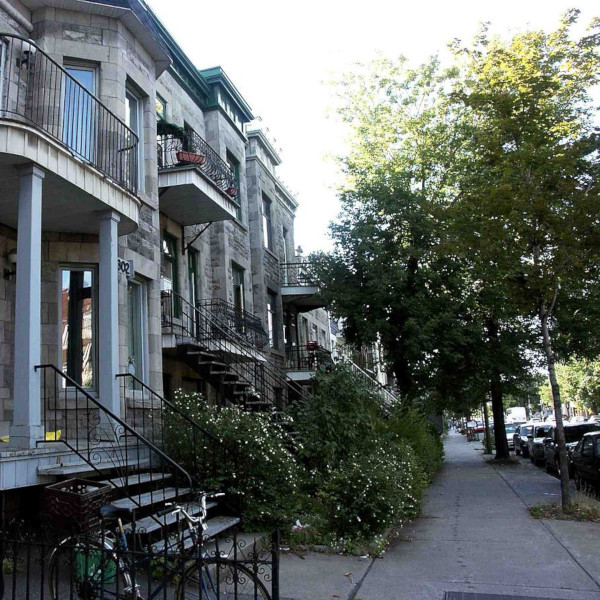 Rosemont – La-Petite-Patrie, located in the center east of the city, is a borough growing in popularity. Young and laid back, it is home to several popular tourist attractions in Montreal.
In addition to its longtime residents, it is young families, professionals and students who now call this bustling borough home. Often compared to a group of "urban villages", each with its own unique character, Rosemont – La-Petite-Patrie is not only an intimate neighbourhood; it's also just plain cool.
Real estate in Rosemont – La-Petite-Patrie
Since most dwellings in Rosemont are small apartment buildings and multiplexes, the majority of Rosemont residents are tenants. On the other hand, condominiums (usually small and affordable) are becoming more common.
The development of condos has played a key role in the effort to revitalize the borough. The "Angus Technopole" project, for example, was an important part of this. Built on the site of the former Canadian Pacific railway workshops, it is the first company to have erected a green district in Quebec.
This borough includes the neighbourhoods of Nouveau-Rosemont, Vieux-Rosemont, La-Petite-Patrie, Little-Italy, Cité Jardin, Parc Molson and Angus.
Transport
Transportation is easily done via the three metro stations present in the borough. Bus lines run along major routes such as Bélanger, Beaubien and Rosemont streets.
Hobbies and lifestyle
If there are more than 50 parks in the neighbourhood, it is certainly Maisonneuve Park that stands out for its vast area and long bike path. Within walking distance is the beautiful Botanical Garden, which also houses the Insectarium.
Another iconic Montreal institution is the Jean-Talon Market, an open-air market offering diverse products throughout the year. Other places of interest, more popular with residents than tourists, include the Promenade Masson, lined with shops and cafes, and the Beaubien Cinema, which stands out for its presentations of independent Canadian films.
Did you know?
The Plaza St-Hubert remains unique thanks to its 1.2 km of glass overhanging the sidewalks, thus protecting its pedestrians from the weather, but also thanks to its many textile stores, particularly those for the bride.
Consult these properties in Montréal (Rosemont/La Petite-Patrie)
This area interests you ?